Walk-ins welcome! - English spoken

THERE ARE HUNDREDS OF LANGUAGES IN THE WORLD AND A SMILE
SPEAKS THEM ALL
Are you looking for a Professional Dentist in Cancun?
Request a Price Quote!
Our Dental Team
Meet our team of Specialized Dentist in Cancun.
Dental Evolution is integrated by a team of professional dentist in Mexico. We have from general destists to orthodontics, odontologists, implantologists and a dental concierge with personalized attention to all of our patients. We all work together in order to give you a successful and timely dental treatment.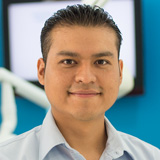 Dr. David Enriquez
Odontologist / Implantologist
Dr. David Enriquez is a graduate from one of the most prestigious Universities in Mexico, Benemerita Universidad Autonoma de Puebla (BUAP), where he acquired his knowledge and practices as an Odontologist. Dr. Enriquez has lived in Cancun since 2005; he has been able to place himself as one of the best dentist in the city providing high-level dental treatments with full mouth rehabilitation.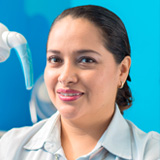 Dra. Carmen Estrada Manzano
Orthodontic
In 1994 Dr. Estrada graduated from the Universidad Autonoma de Mexico (UNAM) as an Odontologist and specialized in Orthodontics at UNAM in 1999. Dr. Estrada has dedicated the last 15 years in changing smiles, not just in aesthetics but also in function, she has treated patients and concluded treatments successfully with TMJ (Temporomandibular joint and muscle disorders), as well as, patients with grinding issues.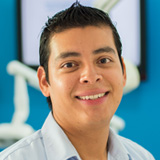 Dr. Carlos David De La Rosa Mendoza
General Dentist
Dr. De La Rosa graduated as an Odontologist from University of Veracruz in 2010. Ever since, he has dedicated his career with great devotion in General Dentistry, specializing in cosmetic treatments and mouth rehabilitation. In 2012 he became a great addition to one of the prestigious dental clinics in the Cancun area-Dental Evolution. And even now, Dr. De La Rosa has been providing great satisfactory treatments to all of his patients.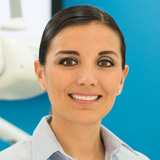 Dr. Adriana Vazquez
Endodontic
Dr. Vazquez earned her Dental Degree in the prestigious Guadalajara Autonoma University College of Dentistry, she achieved excellence in general dentistry and completed a one-year of general residency practice in the same institution (UAG 2001-2006) Dr. Vazquez then continued onto a two-year specialty-training program, where she obtained a Certificate of Advanced Graduate Study...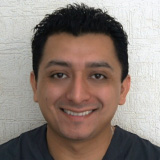 Dr. José Peña
Periodontic
Dr. Peña graduated as an Odontologist at the University Autonoma of Yucatan class of 2007. He then began his Periodontics Specialization in 2010 at the same University finishing in 2012 and in 2015 received a Diploma in Oral Implantology at the Anahuac Mayab University.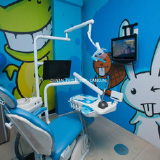 Dr. Carina Guevara
Pediatric Dentistry
Dr. Guevara graduated as an Odontologist from UNAM (Universidad Autonoma De Mexico) in 2000. She practiced General Dentistry for 6 continuing years until 2006 when she began a course in Pediatric Dentistry back in UNAM. Not satisfied enough, she began her Specialization in Pediatric Dentistry for two more years at Universidad Latinoamericana Campus Valle.


Dental Treatments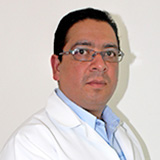 Dr. Gabriel Murillo Md/Mbbs
Oral And Maxillofacial Surgeon
Dr. Gabriel Murillo currently lives in Cancun and is providing his excellent services at Dental Evolution Cancun Dentistry. His knowledge in the Oral and Maxillofacial scheme makes for an amazing collaboration and excellent dental procedures conjoined with the rest of team here at Dental Evolution. We always strive to bring the best service and quality work to our patients. He has been certified in the Mexican Board of Oral and Maxillofacial Surgery since 1993 up until today.
(998) 887-85-61
(998) 884-86-81

1-866-218-0980
84-447-8793