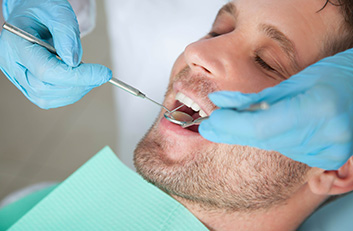 At Dental Evolution in Cancun, the most advanced technology allows us to perform your personalized, professional dental cleaning and all for a truly affordable price. Why spend large sums of money on expensive brand name clothing, if your teeth are dirty. Clean teeth equals a healthy mouth and a beautiful smile, don't think about it any longer, and make an appointment with one of our dental specialists who will provide the care and cleaning that your teeth require.
A dental prophylaxis, also known as "dental cleaning", is the most important dental procedure for the prevention of certain diseases and unwanted changes in your oral health. With a general cleaning your dentist eliminates unpleasant plaque (tartar). The dental cleaning is a preventive procedure that is recommended to have done every 6 months, thus helping to avoid cavities and other more serious problems that otherwise might occur.
We currently offer four types of dental cleaning procedures. Your dentist will determine which type of cleaning is appropriate for you, once a complete dental exam, based on x-rays and an evaluation of periodontal tissues, has been performed. The most important thing, before starting any procedure, is a good diagnosis. At Dental Evolution in Cancun, our specialized dentists will also teach you about the daily care that you should give your teeth at home.
1) A simple cleaning or "prophylaxis" is to remove tartar and plaque buildup that is "supragingival" (above the gum) and stains that accumulate on the teeth, usually not requiring anesthesia. This procedure is recommended to have done every 6 months.
2) A semi-deep dental cleaning is needed when a patient's gums are inflamed and bleeding, as well as having many areas with plaque and tartar buildup that occur over time (years without having a dental cleaning). In these cases, the examination by your dentist is very important, since this will reveal if there has been any loss of the bone that supports the teeth, which would be cause for concern. In some cases a topical anesthesia will be required (anesthesia in the form of gel or spray), for cleaning under the gums and thus avoiding discomfort to the patient.
3) A deep dental cleaning is for extreme cases when there has been a lack of proper dental hygiene, where gingivitis (an inflammation of the gums) was left untreated and turned into periodontitis (or pyorrhea) which is an infection caused by bacteria. The consequences can be very serious: bone loss (seen by x-ray), tooth mobility, inflammation, periodontal pockets, bleeding of the gums, halitosis (bad breath), and eventually your teeth could fall out. Do not wait for this to happen, at Dental Evolution in Cancun, we have very affordable and successful preventive treatments. If you were thinking about buying a new car, we would suggest that you stop and review your priorities. Stand in front of a mirror, look at your smile, and ask yourself these questions: How clean and healthy are my teeth? Am I willing to lose one of my valuable, original teeth due to a lack of attention? You can also have a genetic predisposition for periodontal disease or "periodontitis" and its progress is slow. To clean and remove tartar from under the gums, it is necessary to anesthetize the affected areas. This procedure can require two or more appointments and in certain cases the intervention of our Periodontist (dentist specializing in gums and bones). Care after a deep cleaning needs to be very meticulous, the patient must use antibiotic mouth rinses and it will be necessary for follow-up visits every three to four months to receive timely maintenance cleanings, because unfortunately, periodontal disease cannot be cured, only controlled.
4) Periodontal maintenance, is done every three or four months, after having done a deep dental cleaning.
At Dental Evolution in Cancun, we are dental cleaning professionals, schedule your appointment, without delay, for your personalized diagnosis, plus learn about the four steps that will be taken during your appointment of approximately 45 minutes:
Steps during a dental cleaning.
• Elimination of plaque and tartar by means of ultrasound.
• Removal of dental stains and specialized polishing with an abrasive paste.
• Thorough cleaning to remove plaque using a pressurized, sodium bicarbonate based method.
• Topical application of fluoride (exclusively children and extra-ordinary cases).
At Dental Evolution in Cancun we recommend regular visits with your dentist, so that your teeth and gums may be checked, since genetic predisposition varies from person to person and a lapse of proper care could bring unwanted surprises. Proper daily oral hygiene is of extreme importance, without it, the work accomplished by your dentist would be ineffective.
Child dental cleaning with fluoride application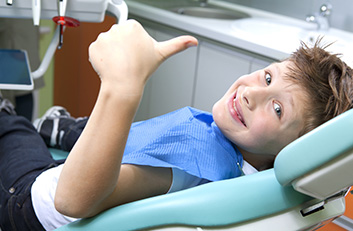 Fluoride is a substance that is applied to a tooth's enamel to avoid future cavities. It has been proven that fluoride strengthens tooth enamel, helping to avoid damage caused by bacteria and acids that form after having eaten and not brushing.
We recommend applying fluoride in the dentist's office, starting when the child is one or two years old, and thereafter every 4-6 months, depending on the child's risk of more cavities forming.
The application of fluoride is a simple procedure that does not produce discomfort to the child. It is applied in two to four minutes, subsequently, your child should not eat or drink water for 30 minutes to allow the fluoride's action to be more intense.
​¿Need a price quote? ¡Contact Us!Our team of professional dentists in Cancun will contact youClick Here!